Forms
uTRAC Exemptions are applicable to health-related studies that include no prospective clinical items. Such studies are limited to:

   a. retrospective chart review
   b. registry or survey of health information
   c. data coordinating centers
   d. clinical research studies that have completed all study participant visits
Exclusion of Research Data in EMR Request Form
ARUP's electronic ordering exemption has been combined with a more broad clinical research exemption request: exclusion of research data in the EMR. To request an ARUP electronic ordering exemption or the creation of an Alias medical record, please save the form provided with the IRB number in the file name, complete the form, and email to johanna.chesley@hsc.utah.edu. Johanna will review and respond within five business days.
ARUP Request For Services Form
ARUP Curriculum/CAP/CLIA Certifications
Apply to Use CCTS Resources – CCTS Application
The official University of Utah Protocol Billing Grid (PBG) is now electronic – and interactive with the new EPIC clinical billing system.  A central feature ofUniversity Tracking of Clinical Research (uTRAC), the electronic management system required of all clinical research (CR) studies, the electronic PBG performs several crucial automations:  a single visit schedule that populates each participant's study dates and events;  federally compliant CR pricing; comprehensive budgeting of all per-participant costs; application of required CR modifiers for billing to federal insurance; and routing of study billing for electronic payment.  The original PBG, accessible through the link above, is an Excel spreadsheet that study teams may  use for quick paper documentation. 
ePay Approvers must be granted financial authority
Granting Financial Authority Instructions for granting financial authority.  Click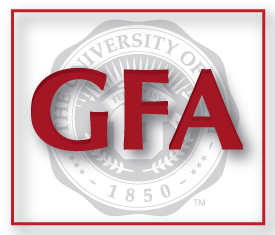 for form.